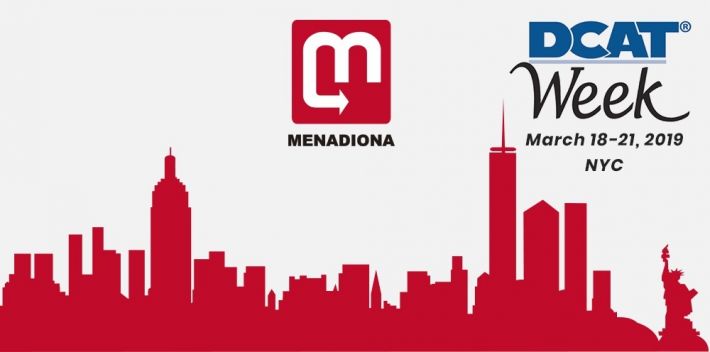 2019 FEB
MENADIONA will be assisting DCAT next March in New York City to strength positioning of our API and Pharmaceutical Intermediates portfolio. Besides, we would like also to discover new possibilities that American market might offer.
Menadiona, already supplying APIs in the US market is willing to detect key long-term partners to increase our presence in America and to explore new possible business opportunities by offering, not only our products available in our product list, but also our Contract Manufacturing services.
Please contact us for arranging a meeting, and see you in New York on March 18-21, 2019!