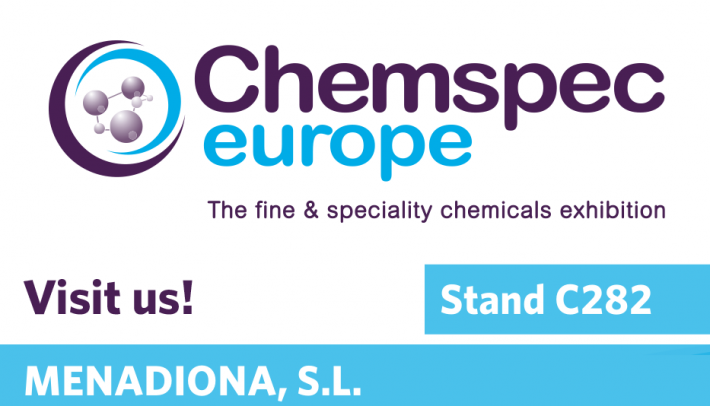 2019 JUN
CHEMSPEC is almost here, and MENADIONA will exhibit again!
Menadiona is offering a reliable option to all those companies that are suffering from Eastern turbulences!
Contact and meet our team in our booth C282 on June 26th and 27th to explore any possible collaboration among our companies.
See you in Basel!