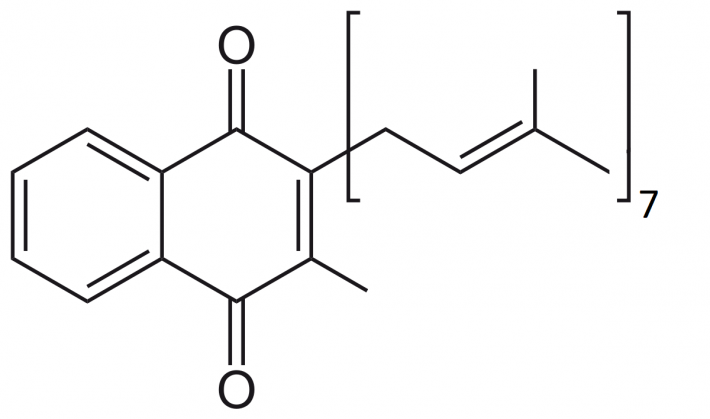 2021 JAN
MENADIONA's roots lies in the Vitamin K chemistry and we have been a regular supplier of the Vitamin K2 MK-4 (Menatetrenone, CAS nº 863-61-6), mainly for osteoporosis medical treatment.
Recent events on the COVID-19 research show a direct link between K2 deficiency and risk to develop the disease.
To contribute to the global effort to fight the pandemic, MENADIONA is now launching our Vitamin K2 MK-7 grade (Menaquinone, CAS nº 2124-57-4) to be used in nutraceutical formulations (gel form, oil or capsules).
Our material is offered as pure grade, fulfilling USP (US Pharmacopeia), allowing our customer to customize their portfolio and reach a wider audience.
MENADIONA is a global player and we are keen to extend our partnership network with formulators active on the Nutraceutical and medical market.